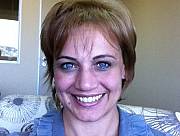 MEMBER SINCE
2011
Firm
Specialized Portfolio Solutions
Suburb
Erasmuskloof | Map
Address
C/o Nossob & Jochemus Street, Erasmuskloof, Pretoria
FSP Licence
0
Languages
Afrikaans, English (in order of proficiency)
Email
Tel
Qualifications



>Services
Financial Advisors Fields of Specialization: Risk cover - death, disability and Severe Illness benefits, as well as retirement planning and estate planning.
Services
Retirement Planning
Investments
Estate Planning
Life and Disability Assurance
Business Assurance

Experience
Companies Represented
Companies through which more than 30% of income is derived:
Momentum
Business Practices
Minimum Levels of Premium/Investment accepted
Lump Sum: not specified
Recurring monthly: not specified
Remuneration
Commission only
Legal structure of employer
Number of staff in Financial Advisor organisation
11 - 20
Indemnity insurance
Insurance: yes
Value: R1,000,000


This Financial Advisor has not activated comment functionality yet.


Please be sure to mention that you found this
Financial Advisor
on www.findanadvisor.co.za!